Image Details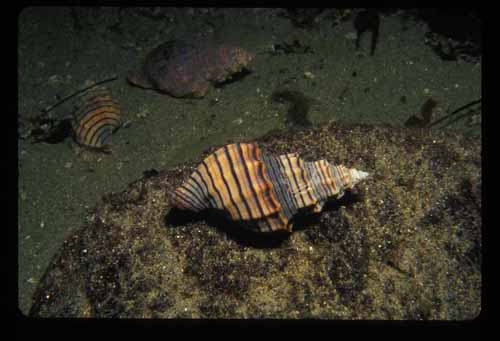 Cooper's nutmeg
Cancellaria cooperi
on a gumboot chiton, which it parasitizes by sucking out body fluids. The siphon will extend out from the snail and go into soft tissue between the foot and mantle.
Species:
Cooper's nutmeg (
Cancellaria cooperi
)
Location (General):
Monterey Bay
Site (Specific):
Hopkins Marine Life Refuge
Date taken:
July, 16 1999
Photo credit:
Steve Lonhart / NOAA MBNMS
Photographer's comments:
Personal collection, cite as \'Steve Lonhart\' please.
Photo Location Map
Latitude: 36.620966 Longitude: -121.901649

File name: SIL_071699_0019.jpg