Synthlibroramphus hypoleucus - Xantus' Murrelet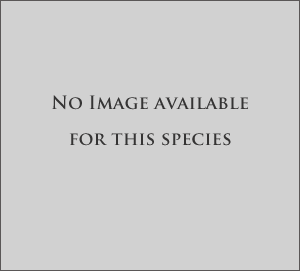 Geographic range:
Coastal Pacific Ocean islands of southern California and Baja and the open ocean.
Key features:
Seen off shore, small black and white alcid, seen in pairs year-round, and in small breeding colonies on rocky off-shore islands.
Similar species:
Synthliboramphus antiquus
--
Ancient murrelet
Brachyramphus mamoratus
-- Marbled Murrelet
Habitat(s):
pelagic zone
Primary common name:
Xantus' Murrelet
General grouping:
Seabirds and shorebirds
ITIS code:
177011
Geographic Range
Range Description:
The Xantus' Murrelet is a small pelagic alcid that breeds on offshore islands. The Southern population breed off Baja California. The Northern population breeds off southern California nesting on the Channel Islands, especially Anacapa and Santa Barbara Island. The Mexican population nests primarily on San Benito, Los Coronados, and Guadalupe Islands. When not breeding they are found far off shore, often over the outer continental shelf off central California in late summer and fall, or in deep waters beyond the continental shelf, and sometimes as far north as Vancouver Island or as far south as the tip of Baja California.
Habitats
pelagic zone
Abundance
Relative abundance:
In the MBNMS area the Xantus' Murrelet is uncommon, with best chances of being seen, in pairs not flocks, off shore from July to October. This small alcid is among the world's rarest seabirds and is also among the most threatened, nesting in as few as 10 locations. It is almost never seen from the coast, preferring deep offshore waters of the Pacific.
Species Description
General description:
Xantus' Murrelet is a small auk, just under 10 inches in length, slightly smaller than an American Robin, weighing only 6 oz. It is named for the Hungarian ornithologist, John Xantus de Vesey who described it from specimens collected off Baja California. There are two races or populations, Northern and Southern, that are easily distinguished by their face pattern: Southern breeders average about 8 percent longer bill and 5 percent thinner bill. They also have white extending up in front of and above the eye with white above the base of the bill and a broader white crescent below the eye. It has a clean black and white pattern with black upperparts and white cheeks, throat, underparts, and underwings. It is very similar to Craveri's Murrelet and they share the same range. They may be differentiated when in flight because the Xantus' Murrelet has distinctly white underwings, while Craveri's Murrelet has grayish underwings. The bill is black, thin, and approximately 2 cm long. The eyes are dark brown with a white eye-ring that is broken in front and behind. The legs and webbed feet are black, with the tarsus (ankle) and toes a light blue. When sitting on the water its short tail is often raised. It is able to leap directly into flight without running on water. Its flight is strong and direct, low over the water, with rapid "whirring" wing beats. They are not agile in flight and may fly into obstructions if flushed from the ground at breeding islands. The Northern birds have a call that is described as a " twitter", like a shrill and clear whistle given on one pitch:
seep. seep, seep seep
. It is heard throughout the nesting season with the greatest activity during egg-laying, with calls beginning at dusk and continuing until after sunrise. The call is also used to encourage the chicks away from their nest and to the sea, and when they are foraging offshore. Southern birds have a rattle similar to the Craveri's Murrelet. On land they are very awkward, typically lying on their chests for minutes and then moving by lifting their body to a near-vertical position, taking several shuffling steps and then dropping back down onto their chests. They can take flight directly from this prone position or spring from the water. A group of auks may be called a " colony", " loomery", or " raft" of auks. However this particular auk is generally seen only in pairs or alone, so the above terms will seldom apply.
Distinctive features:
Small, cleanly marked with black upperparts and white underneath, a penguin-like alcid with slender black bill, seldom seen from the coast. Not found in flocks, but in pairs usually. Nesting area restricted to Channel Islands and Baja California off shore islands.
Size:
Length: 23–25 cm (7.8 - 8.5 in) Wingspan: approximately 40 cm (16 in) Weight: 148–167 g (5.2 – 5.8 oz)
Natural History
General natural history:
Xantus' Murrelet is fond of the warmer waters of the Pacific Ocean in the Channel Islands of California and the off shore islands of Baja California, where it nests on steep slopes and cliffs with vegetative cover, or in burrows and crevices. After breeding it moves far out to sea, preferring deep waters beyond the continental shelf. They feed by diving and swimming underwater for fish and crustaceans. They are almost always observed feeding in pairs, not flocks, throughout the year, including the breeding season, which seems to imply that unrelated birds may pair up to feed cooperatively. In spring 2 eggs are laid. The chicks are prococial and leave the nest within 48 hours. They are deserted by their parents who fly to the sea, leaving the chicks to find their way to the ocean and their parents, who wait beyond the surf, calling to them. The chicks are flightless and slow moving at this time, as they can only swim at first. The parents will tend the chicks for several months. Soon they follow the offshore California current and spend their non-breeding days off the coast of Central California. A few move as far north as British Columbia or as far south as the tip of Baja California. This is actually not considered a true "migration" but is referred to as a "post-breeding dispersal". By December they begin to return to their island cliffs for breeding.
Predator(s):
Xantus' Murrelet have been decimated by predation, as feral cats and rodents, especially deer mice, spread across their island breeding grounds, destroying their eggs and untended chicks. Black rats also prey on the eggs and the young. On some of their breeding islands they have been eradicated by feral cats. After feral cats were removed from Santa Barbara Island in 1978 the number of Xantus' Murrelets rose from zero in 1939 to near 1,500 in 1992. Peregrine Falcon, Barn Owls, Western Gulls are important native predators on adults at breeding colonies.
Prey:
Xantus' Murrelets feed far out at sea, often in association with predatory fish like tuna. They feed on larval fish such as anchovies and sardines, and crustaceans. They also take Pacific sauries, rockfish, and sand lance.
Feeding behavior
Carnivore
Feeding behavior notes:
Xantus' Murrelets feed by diving and swimming, wing propelled, with powerful wing beats, in a zigzag pattern in underwater "flight" to capture small fish, fish larvae, and crustaceans. They almost always feed in pairs
December - June
Reproduction:
Xantus' Murrelets begin their courtship calling on the water around their nesting islands as early as mid- to late December. By February they will be seen on their nesting islands in small colonies. Little is know of their courtship and pair formation. They have a strong nest site fidelity and a long-term pair bond, and are active at night. Egg laying can start as early as February or as late as June. The peak laying period varies from year to year, probably related to food supply. Their nest is usually on a high, rugged and craggy site, often under large rocks or dense vegetation, or in a cave or crevice, or rabbit and Burrowing Owl burrows. An actual nest is not constructed. The 2.1in (54mm) eggs are laid on bare rock or in a shallow depression where the substrate is soft. Two eggs that are usually greenish with brown/lavender marks are laid asynchronously, with an average span between laying of the first and second egg an average of 8 days (range from 5 to 12 days!). The eggs may also be light blue with dark brown spots. They are extremely large, weighing up to a quarter of the mother's total body weight. Brood patches develop on both the male and female parent during the long interval between laying of the first and second egg. Incubation of the eggs averages 34 days and the shifts are long, averaging 3 days and ranging from one to six days, with both sexes sharing the duty equally. The eggs may be left unattended, during the day, until two days after the second egg is laid. They may also be unattended after incubation has started. The hatching period is prolonged with pipping and vocalizations from inside the egg (soft peeps) for 2 to 5 days before chicks emerge. The eggs generally hatch within a few hours of each other. The chicks are precocial, downy, black above and white below. The bill is black, with an egg tooth for at least 2 days, and the feet are light blue and nearly as large as an adults'. They are relatively mobile and well coordinated after hatching. They are brooded closely in the nest, but are not fed for the first 2 days of their lives. After approximately 48 hours, under cover of darkness, the parents coax the chicks away from the nest site and then fly out to sea, leaving the chicks to figure out how to get to their parents, sometimes necessitating a leap of 200 feet to the sea below. Once in the ocean they are reunited with their parents who have been calling to them constantly from beyond the surf line. They then swim out to sea where the parents continue to tend the chicks for several months, well out of sight of land.
Feeding:
---
---
June - December
Feeding:
The winter range for Xantus' Murrelet is poorly known. After departing their breeding sites for the open water there is no actual migration, but a dispersal to better feeding areas, following the warm offshore California current. Most remain off the coast of central California with some moving further north as far as British Columbia or as far south as the tip of Baja California. Since the chicks are flightless when they leave the nest to follow their parents to sea, dispersal is by swimming. Sightings closer to shore in the Monterey Bay area peak during September and October when warm waters move inshore. Their numbers in wintering areas decrease after November with a few exceptions of sightings as late as February and March.
---
Monterey Bay National Marine Sanctuary:
The IUCN classifies Xantus' Murrelet as Vulnerable. It is mainly threatened by oil spills. (Many spend their time near the busy shipping lands of Los Angeles and other southern California ports.) This danger is greatest during late winter through early summer when they are concentrated around breeding colonies. Since its nesting territory is limited to a few islands a single catastrophic oil spill could be devastating. Removal of introduced species such as rats and feral cats has helped in their recovery, but other human activities, such as the plan by Chevron in 2005 to build a natural gas facility 700 yards from the world's largest known breeding colony at Mexico's Los Coronados Islands, were a threat. Environmental groups rallied and eventually Chevron abandoned their plans in this sensitive area of Mexico. Other pollution as well as avian and mammalian predation continues to be an issue. Drift gillnets in offshore waters are sometimes responsible for killing these murrelets. Educational programs about the importance of predator-free islands for island residents are underway and removal of feral cats and other introduced predators continues. It is unknown at this time what effect organochlorine pesticides may have. Tourism in Baja California provides ecomonic benefit but visitor disturbance at some islands has caused abandonment of seabird colonies. Management efforts are needed.
Listing Status:
The IUCN classifies Xantus' Murrelet as Vulnerable

Click on an image below to view a larger version in the

SIMoN Photo Library

. You will also be able to view important information on each photo such as photographer, date, caption and more.