At 9:46 PM PST on 2011 March 10, an earthquake with a magnitude of 8.9 occurred near the east coast of Honshu, Japan. This earthquake generated a tsunami that devastated northern Japan and caused damage to U.S. West Coast, Alaska, and British Columbia coastal regions. Estimated tsunami arrival times and maps along with safety rules and other information were rapidly posted on the West Coast and Alaska Tsunami Warning Center (WCATWC) web site (http://wcatwc.arh.noaa.gov/).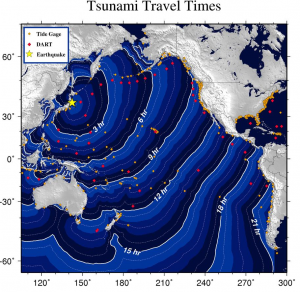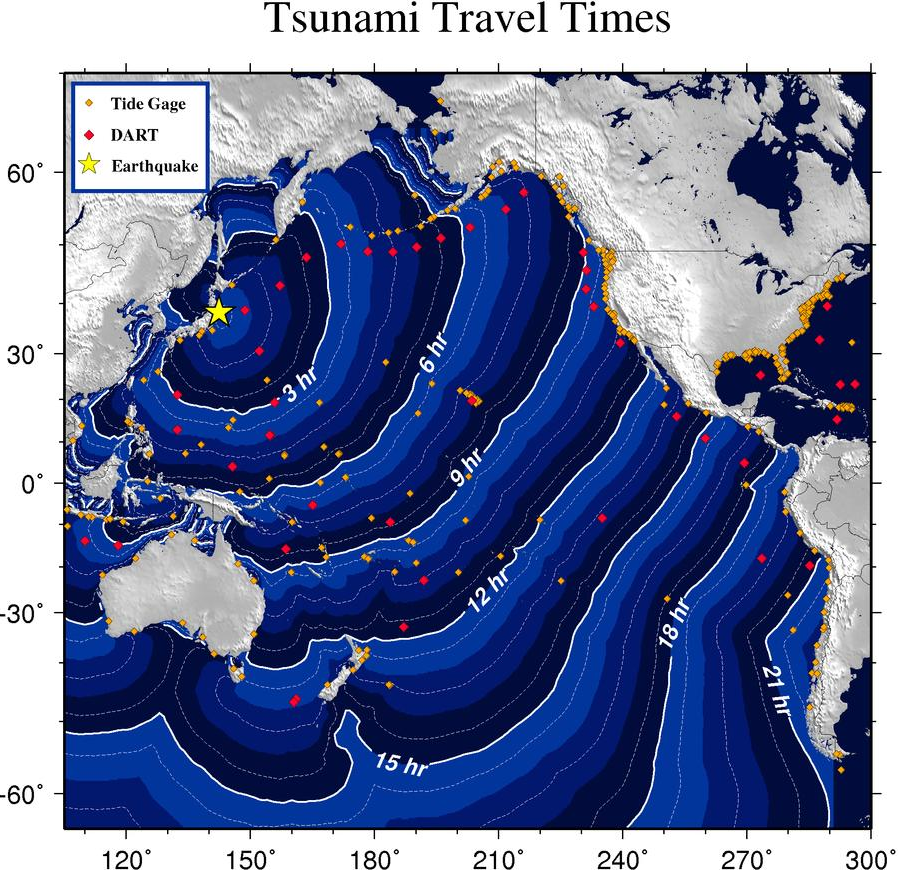 Within Monterey Bay National Marine Sanctuary, there was relatively little damage.  Santa Cruz Harbor, which is not part of the sanctuary, did have damage both to docks and piers, and 17 boats capsized or sank.  Damages are estimated at $17 million, and efforts to clean and repair the harbor will continue for several days.
DART (Deep-ocean Assessment and Reporting of Tsunamis) is a real-time tsunami monitoring system, developed by NOAA's Pacific Marine Environmental Laboratory (PMEL), and positioned at strategic locations throughout the ocean and play a critical role in tsunami forecasting.
More information can be found at the Central and Northern California Ocean Observing System (CeNCOOS) at this link.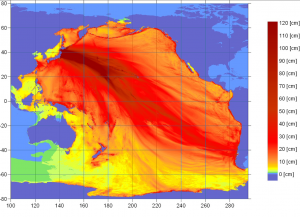 To see additional NOAA graphics generated by the Pacific Marine Environmental Laboratory (PMEL) go to http://nctr.pmel.noaa.gov/honshu20110311.
The following movies were developed by Maarten van Ormondt:
• Tsunami moving through Pacific Ocean
• Tsunami moving through Monterey Bay